How's working from home working out for you? If you're like many people, you'll have been working remotely for a while now. We here at Cycloid certainly have, but it's not a corona-thing - we've been remote-first since the start.
TL;DR
Cycloid is and always has been remote-first. With the avalanche of recent remote-working resources out there, we're not offering any special advice. Instead, we're telling you about our remote journey and sharing the things we've learned along the way.
Remote working - hot right now
Coronavirus has made remote working a super hot topic. When we decided to write about it, our intention wasn't to hop on the bandwagon - it's just a central part of our business and it's only natural we decided to include it in our birthday series. Corona-working has pushed remote work and culture to the top of the business news and we think it's safe to say that if you're looking for tips and advice, well, someone else has you covered...
5 articles with helpful remote working tips
- A great roundup from
Trello
- Practical tips for taking care of your team from
HBR
- Remote team of 1? It doesn't have to suck, as
Basecamp
show
- Kids at home? This article from
Atlassian
should be your bible
- And some great tips from the people at
Hotjar
, who know their stuff
No clickbait, just facts
So, what can we tell you about remote working that somebody else hasn't already said? Well, like we mentioned, Cycloid is 5 years old and has been remote-first since inception. Cycloid does have an office in Paris but attendance is totally voluntary. A couple of people live in and around Paris and they - in pre-Corona times - sometimes chose to work from the office. There are plenty more Paris-based people who attend only rarely and with the promise of pizza, and even more people who aren't even in France, let alone Paris, and for whom the commute would be rather a drag...
So, since only about 5 people out of 30 come to the office with any regularity, why do we have an office at all? Well, it's good to have a physical address for lots of boring administrative reasons but, admittedly, that doesn't require an actual office. There are also a (very small!) number of employees who really love coming to the office, and we've got a shared communal space that's good for hosting small meetups and casual gatherings.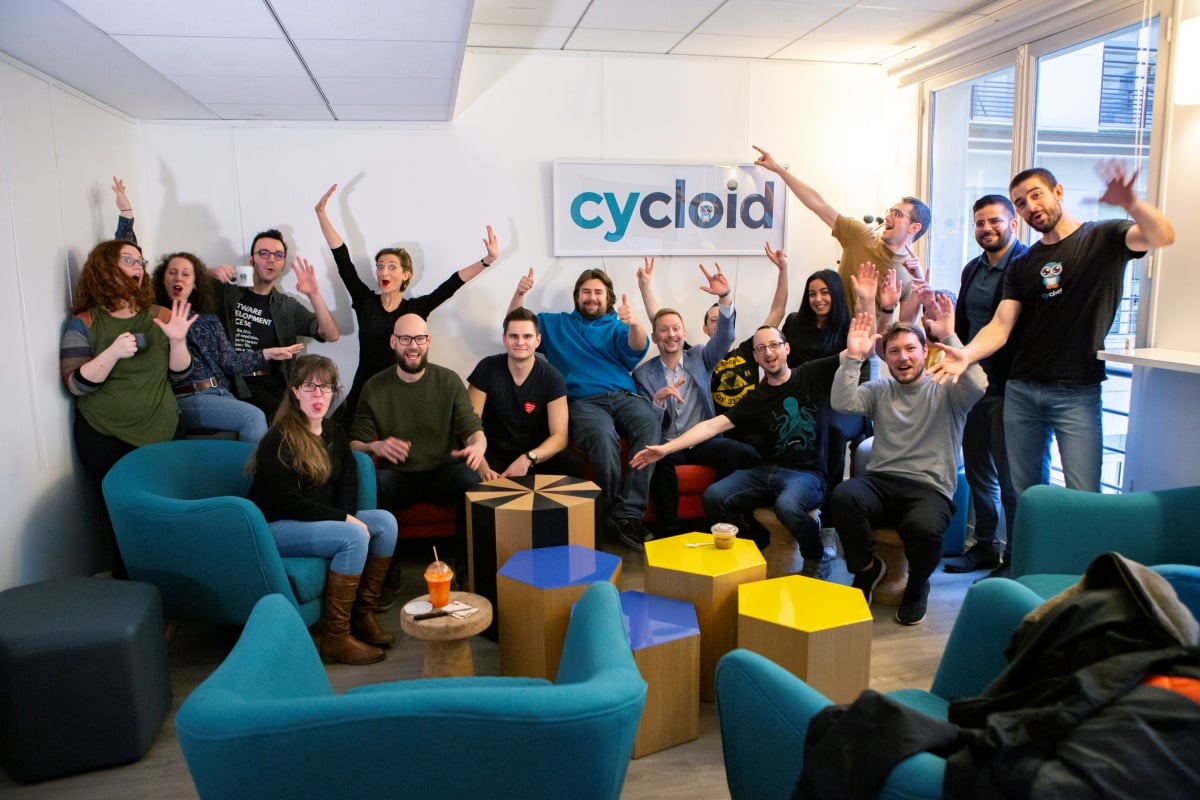 We also use the office for our workshops where, as a group, we come together to make strategic decisions and plans for the company, or just a central place to meet new employees or people you don't necessarily want to invite to your home! No matter how much time we spend in the office, however, one thing doesn't change - attendance is very much optional.
Remote and teal - natural bedfellows?
When founder Benjamin first started talking about remote-first working in a corporate environment, he says he was often met with ridicule. Even so, he believed strongly in it, as it's completely in line with the workings of a teal organization, which is what Cycloid strives to be. One of the central foundations of teal organizations is that they are characterized by self-organisation and self-management, which are two modes of working that are close to impossible without at least facilitating remote work.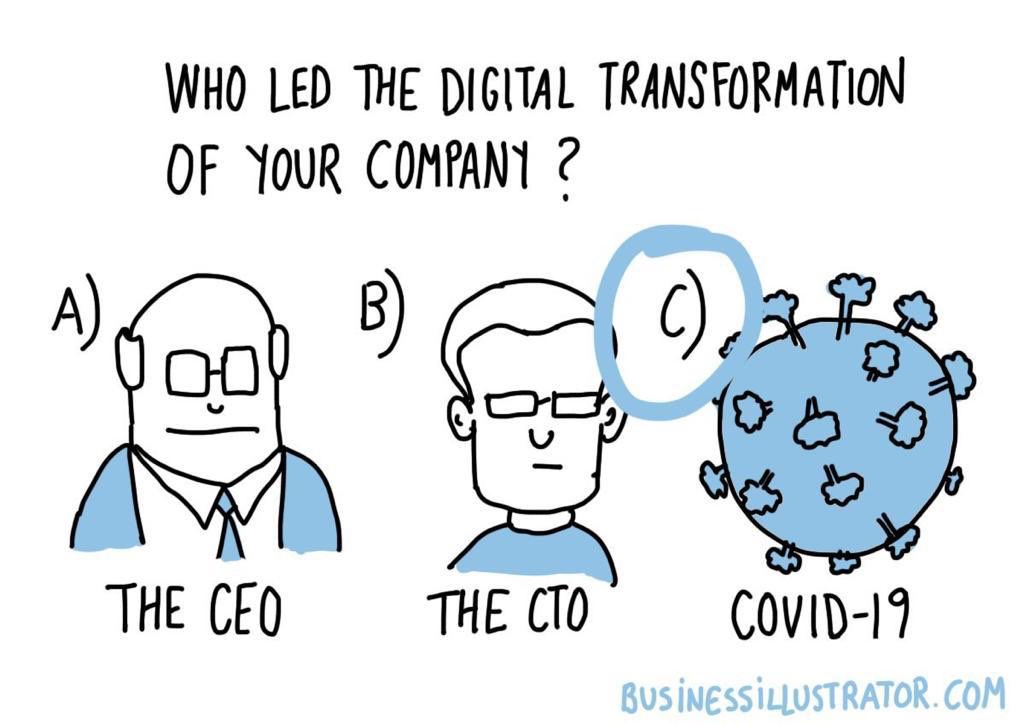 In his seminal book on teal organizational models, Reinventing Organizations, Frederic Laloux gives the example of several companies to genuinely operate on teal principles. One, Buurtzorg, employs 7,000 people. but only 30 of them work at headquarters.
Teal organizations seek to encourage people to bring their whole selves to work but that's not possible if "going to work" means cutting off part of your personality or physical reality. Teal organizations also look for a minimum of bureaucracy and forcing people to sit in front of a computer without being productive seems like the ultimate expression of bureaucracy!
5 years remote-first and counting
Even though we've been remote first for some time now, it doesn't mean the sailing is always smooth. Last year, we asked Cycloid employees what they thought of teal organization (we're currently all reading the book) and how they felt about remote working.
As you might expect in a company set up to prioritize independent, autonomous work, people had strong opinions. They were overall very enthusiastic about remote working (phew!), but they did point out several things that you might not expect.
First up was the realization that not everyone truly likes self-organization. That's a hard truth to swallow when you're a fan of teal organization, but it's a truth you can't avoid. One of our employees reckons some newcomers to remote working will soon discover that they prefer tight managerial control, which is much easier to ensure when you're all in the same office. With the current wave of obligatory WFH, we reckon he's right...
People also commented on a traditional objection to remote working - that it's easy to feel isolated. In the same breath, however, they commented that that was a hypothetical downside and not actually how they felt - but they did recommend that new employees in remote-first companies have some remote experience, so they know what they're getting into.
Another feeling was that communication naturally sacrifices something when it's remote. This employee pointed out that much remote communication happens without seeing the other person's face (to be clear, we have plenty of videocalls but much communication does happen over Slack and Trello), and when you can't see someone's face, you miss out on some of the message they are sharing. We can't disagree.
The future of remote working
During Covid-19, we've already seen some of businesses' big names make announcements that remote working is something that will continue after the world's' various states of emergency end. Both Twitter and sister company, Square, have made announcements to this effect, and we're sure they won't be the only ones.
But, as you can also see from people who have already worked from home as a policy for a while, it's not always always smooth sailing. At Cycloid, we've had time to plan, time to organize, and time to reassess and, despite occasional and natural points of contention, we're still committed to the principle.
Luckily, most problems around remote working are naturally self-limiting if you do it right and are clear from the start. If you have an optional WFH policy, like we do, you can make your own decision about where you work and, even if you make a decision and discover you were wrong, you can often make a change.
Indeed, hopefully recent corona-induced chaos will bring more companies to a happy medium where staff can make their own decision where to work, giving them greater capacity for self-management and self-realization in the workplace. Frederic Laloux thinks it's the future, and from where we're standing, we'd be hard-pressed to disagree.
Now excuse me. This article was a hard one to write, so I'm off to walk down to Sagrada Familia and back to clear my head. In case you haven't guessed, I almost never go to the Paris office...